OUR CHRISTMAS SHOP IS OPEN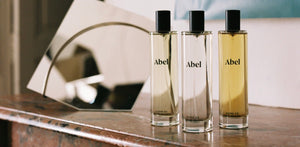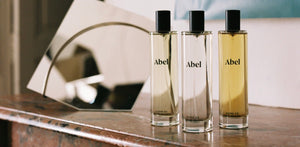 WITH TREATS UNDER THE TREE
AND GLOW GIVING ESSENTIALS
Limited Edition Balancing Candle
Infuse your home with the luxurious scent of Susanne Kaufmann spa. Featuring cedar wood and aromatic notes of citrus, ylang ylang, and patchouli, this limited edition candle helps to relax and soothe the senses. Crafted with 100% natural wax and upcycled glass from Austria, this candle enhances feelings of wellbeing in any setting.
Discover
Product quality is our top priority at BLOS.
We conduct rigorous testing on all of our products before making them available for purchase. You won't find any brand-new products on our shelves until we're confident they meet our high standards.
We understand the importance of ensuring that the products you use are reliable and effective. By putting each item through extensive testing, we ensure that you won't experience any beauty mishaps or disappointments.
Thank you for being here!
★★★★★

As a person in their forties, going through life almost makeup-free is possible thanks to your super products and advice. Verso works like a charm. I owe you.

Ine

Belgium
★★★★★

Dealing with my challenging skin, I had numerous inquiries, and Kim went above and beyond by reaching out to me personally for an in-depth discussion about a customized beauty regimen. Fast forward four months, and the transformation in my skin is truly remarkable – it's now flawlessly clear and radiantly glowing. This incredible outcome has filled me with absolute joy and satisfaction. Thank you from the bottom of my heart!

Eva

Antwerp
★★★★★

Kim's impeccable taste has not only deepened my appreciation for beauty but also revealed the transformative power of luxe products and brands on my skin, hair, and home. Through her influence, I have come to realize that shopping at BLOS is a remarkable win-win situation, combining unparalleled quality with Kim's unmatched sense of style.

Sam

Brussels, Belgium
★★★★★

The best beauty shop in the world! I love your selection, I love your advice.

Emilie

Paris, France
★★★★★

Thank you once again for your outstanding dedication, expertise, and unwavering commitment to helping me achieve the skin of my dreams. Your exceptional service has truly made a significant positive impact on my life, and for that, I am forever grateful.

Leen

Gent
★★★★★

Wow, you guys are fast!

Very happy with my products and your beautiful wrapped packages are sustainable. Love that!

Justine

Berlin, Germany
★★★★★

I can't recommend Blos' service enough, it's truly exceptional. After taking their skincare quiz, I still had a few questions, but their advice via email was top-notch. I ordered their recommended products and my skin has never looked better. In fact, I'm feeling more confident than ever before. Thank you, Blos!

Aurelie

Amsterdam
★★★★★

Blos feels like a ray of sunlight in spring.

Caroline

Koersel
★★★★★

I cannot emphasize enough how thrilled I am with Blos. They have redefined my expectations of what a great shopping experience should be. The combination of exceptional products, unparalleled service, and lightning-fast delivery make them an absolute standout. If you're in search of an extraordinary shopping destination, Blos is the place to go. Trust me, you won't be disappointed!

Els

Antwerp